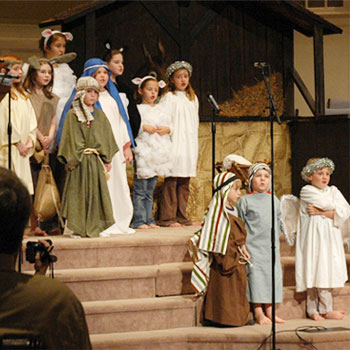 Christmas Plays for Kids
Don't stress over putting on a Christmas play! Let these kits guide you in telling the Christmas story. Choose from musical, humor and drama. You'll find just what you need for your Sunday School play.
photo credit: The Last Noel – First Baptist Birmingham by Scott Schram, on Flickr.
Christmas Plays: Musicals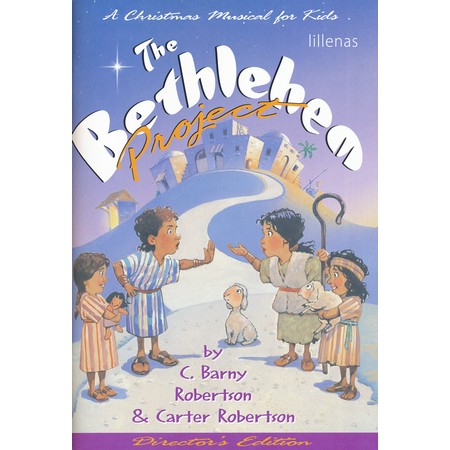 The Bethlehem Project: A Christmas Musical for Kids (Director's Edition)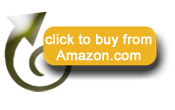 The Bethlehem Project features the traditional Christmas story with a fresh twist: The Bethlehem Kids and the Shepherd Kids don't get along until they find the Savior. There's lots of humor with a message of love, salvation, and reconciliation.
The music consists of traditional carols and new songs in contemporary, country, '50s rock and roll, rap and calypso styles. Length is 40 minutes.
---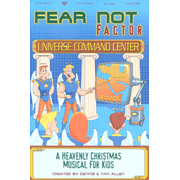 Fear Not Factor: A Heavenly Christmas Musical For Kids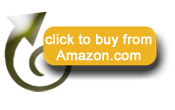 This is a fun-filled and inspirational 35-minute Christmas celebration for kids. All of heaven's angels are gearing up to fly to earth and unveil God's most unexpected, miraculous and perfect plan. Only one angel, Gabriel, has been selected to make the actual announcement of the "Fear Not Factor" to a few choice people.
Your children's choir will celebrate Christmas with enthusiasm and spirit like never before!
---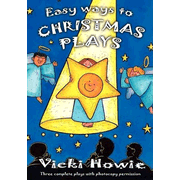 Easy Ways to Christmas Plays contains three simple yet effective nativity plays suitable for use with groups of mixed ages. Each play is designed to allow all of the children to stay on stage throughout the performance. All are involved in actions, mimes and songs throughout the play, with the speaking parts designed for older children.
Each play has a five week suggested build-up, and suggested stage positions are included.
---
Christmas Plays: Humor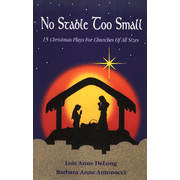 No Stable Too Small: 14 Christmas Plays For Churches of All Sizes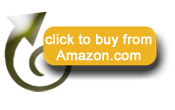 Here's a collection of humorous, down-to-earth plays with a fresh perspective to the Christmas story. Plays range from those easily mastered by younger children to more elaborate pieces with sophisticated themes for older children and adults.
Each play is about 20-25 minutes long. No sets are required, and only simple costumes and minimal props are needed. The plays can be performed by anywhere from 8-30 cast members.
---
Christmas Plays: Drama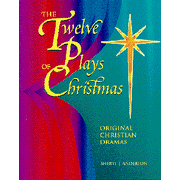 The Twelve Plays of Christmas: Original Christmas Dramas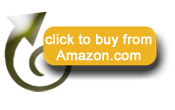 Here are thirteen humorous and insightful holiday dramas, twelve for Christmas and one for Epiphany. Of varying lengths and a variety of messages, all of the plays emphasize the power of simplicity in the Christmas season. All roles may be portrayed by actors of either sex and of any age.
---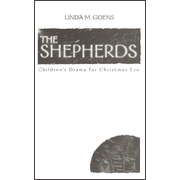 The Shepherds: Children's Drama for Christmas Eve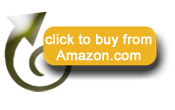 The Shepherds is a brief, charming sketch of a conversation among three of the shepherds outside Bethlehem following the visit from the angel. It's flexible enough to be worked into any Christmas Eve worship! Dramatization notes are included.
There are three speaking roles, plus an optional silent manger tableau with the Holy Family. Recommended for ages 6 to 11.
---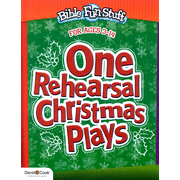 One-Rehearsal Christmas Plays: The Easiest Christmas Plays Ever!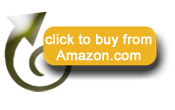 One Rehearsal Christmas Plays features easy to use format with list of characters and supplies provided. There's a part for everyone: preschool through middle school children, and a chorus or other group part for children who don't want a reading or speaking part. Included are creative costume and prop suggestions.
Ideal for small churches as many of the plays include 10 or fewer parts. Perhaps you may need more than "one rehearsal," but even so this book will still make your Christmas play run smoothly.