Gold Frankincense and Myrrh Props
Nativity Props: Gold Frankincense and Myrrh
The three Wise Men brought these expensive gifts to the newborn Baby Jesus. Gold, frankincense and myrrh props are essential for every Christmas Play.
---
Gold, Frankincense, and Myrrh Props
What are frankincense and myrrh, anyway?
Both come from tree sap (resin). Used for beauty, religious and medicinal purposes, they each have their own distinctive fragrance. They're burned as incense and used in perfumes and oils. (In ancient days, they were also used in embalming the dead.) Frankincense smells sweet, with a pine, lemon and dry woody aroma. Myrrh has a darker, damp wood scent.
You can still get them today! Once available only to the rich, they are now found as essential oils and as fragrance in perfumes and candles.
There are various theories on the significance of the Magi bringing gold, frankincense and myrrh, one being that the three gifts symbolize three aspects of Jesus — His Kingship (gold), His Priesthood (frankincense), and His Death (myrrh).
So if you need gold, frankincense & myrrh for your Christmas play, this set of 3 boxes is perfect for your wise men to carry! You get three cool boxes with REAL 23K gold and REAL frankincense and myrrh. Each box looks like it came from the Far East and each is lined in red satin.
After using this set in a Christmas play, place it next to your home nativity set and create a family tradition.
If you just need the 3 gifts of the Magi, and you already have pretty boxes in which to hold them, you can order gold, frankincense and myrrh separately.
If you need something cool to hold the gifts in, here are three suggestions that would work perfectly.

This little treasure chest could hold the gold.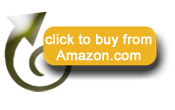 This carved wood incense holder could hold frankincense.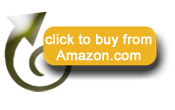 This brass incense burner could hold myrrh.