Wise Men Follow The Star
Wise men followed the Star to the stable. They brought gold, frankincense and myrrh as gifts to the baby Jesus. Wise Men Costumes include robes of rich colors and splendid design patterns, belt cords and crowns or headpieces.
photo credit: The Last Noel – First Baptist Birmingham by Scott Schram, on Flickr.
---
Wise Men Costumes for Children
Wow, you can go all out with wise men costumes! Use rich colors, good material and add lots of bling. The wise men brought gold, frankincense and myrrh as gifts for the Baby Jesus. Traditionally, there three wise men and they were named Gaspar (or Caspar), Melchior and Balthazar.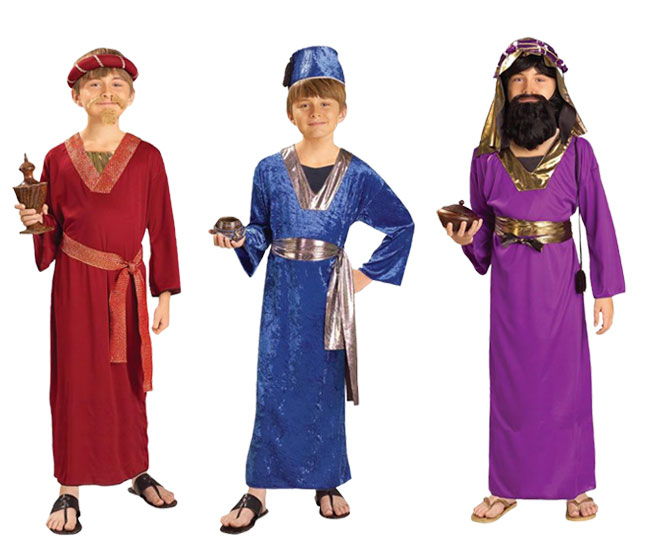 The Burgundy wise man wears a red robe and sash as well as a beautiful red and gold headpiece.
Sizes: Small, Medium, Large
The Blue wise man wears a blue velvet tunic with a silvery trim neckline and a silvery waist sash. The blue hat has a festive tassel.
Sizes: Small, Medium, Large
The Purple wise man wears a bright purple tunic with gold trim at the neck, an ornate headpiece and a gold sash. The black tassel hanging from the shoulder gives this costume a little something extra to stand out from the other wise men.
Sizes: Small, Medium, Large
---
Wise Men Costumes for Men
The wise men are also known as the Magi, distinguished foreigners (perhaps kings) from the East. The fact that three gifts are mentioned in the Book of Matthew, Chapter 2 — gold, frankincense, myrrh — suggest that there were three wise men. They followed the Star to the stable, where they fell down and worshipped the Baby Jesus and offered their gifts to him.
There are 3 sets of adult wise men costumes, each costume sold separately. Mix and match or get them as displayed for a harmonious look.
This floor-length deep red tunic includes a matching red headpiece with gold trim.
One Size
This floor-length crushed-velvet blue tunic has a metallic neckline and sash. The headpiece is also blue crushed-velvet and has a black tassel.
One Size
This floor-length tunic in deep purple has a metallic gold neckline and sash. The matching golden headpiece of draping fabric has a purple headband.
One Size
---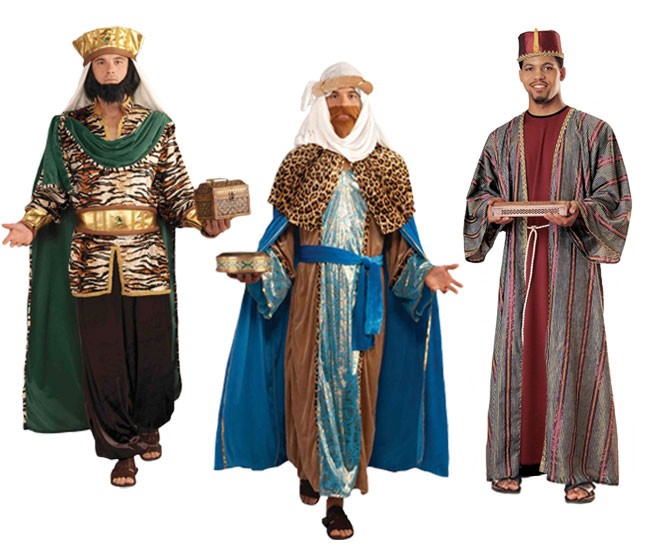 This costume is a lavish tiger-print tunic with black pants, a gold belt, an emerald green robe and a terrific crown headpiece with an emerald jewel accent with white veil.
One Size
This is a terrific costume, a long brown tunic with a pale blue and gold center panel, a sapphire blue robe with a cheetah-print capelet, a blue sash and a white Arabian-style headpiece.
One Size
This Magi costume is a striped metallic robe with gold braid trim, an attached rope belt, and a red fez hat with gold tassel.
One Size
---
Biblical Beards & Wigs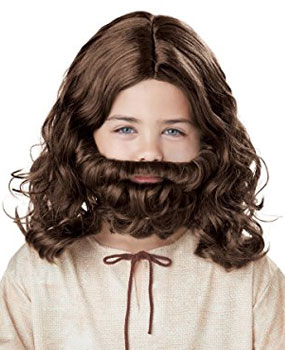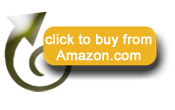 This
Biblical beard and wig
for a child is a short wavy brown beard and a shoulder length hair wig with a middle part.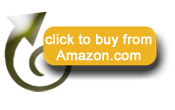 This brown
Biblical wig and beard
set for an adult is listed as a king's wig, and that's what the wise men might have been. "We three kings of Orient are…"
---
Royal Crowns
Nice assortment of Biblical crowns for a child or adult wise man.
The pack of four includes 3 crowns and a tiara.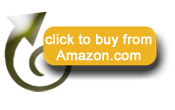 ---
Gold, Frankincense and Myrrh Props
You'll need gold, frankincense and myrrh props for the three wise men to carry. You'll find them on this page.
What are frankincense and myrrh, anyway? You'll find out on that page as well!
---

"Thereupon Herod sent privately for the Magi and ascertained from them the exact time of the star's appearing. He then directed them to go to Bethlehem, adding, 'Go and make careful inquiry about the child, and when you have found him, bring me word, that I too may come and do him homage.'
"After hearing what the king said, they went to Bethlehem, while, strange to say, the star they had seen in the east led them on until it came and stood over the place where the babe was.
"When they saw the star, the sight filled them with intense joy.
"So they entered the house; and when they saw the babe with His mother Mary, they prostrated themselves and did Him homage, and opening their treasure-chests offered gifts to Him — gold, frankincense, and myrrh.
"But being forbidden by God in a dream to return to Herod, they went back to their own country by a different route."
Matthew 2:7-12
Weymouth New Testament Bible (public domain)