Baby Jesus
Sweet Baby Jesus, lovingly cradled by his mother Mary, completes the Holy Family of three. Our Savior is born.

A Baby Jesus costume can be a simple blanket that can be swaddled, or a Baby Jesus doll.
photo credit: Mary and Baby Jesus by Scott Schram, on Flickr.
Baby Jesus Costume for a Christmas Play
You'll see that, in many Christmas worship services, a young couple who has a newborn will play the parts of the Holy Family. While the Biblical passages of the birth of Jesus are read, the couple approaches the altar with their real baby. It's a lovely visual for the congregation as they hear the Christmas Story.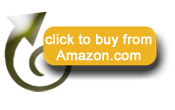 If you have little ones playing the parts of the Holy Family, you'll want to use a Baby Jesus doll rather than a living baby. If you're not using a real baby in your manger scene, this adorable plush Baby Jesus doll is perfect for the crib. It can be easily carried by a child and you won't have to worry about the safety of using a real baby to portray Baby Jesus.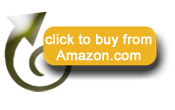 Here's a 100% cotton swaddling blanket for a real baby. It helps the newborn baby sleep longer, and eases fussiness which is sometimes a problem during the enactment of the Christmas story.

"Now after the birth of Jesus, which took place at Bethlehem in Judaea in the reign of King Herod, excitement was produced in Jerusalem by the arrival of certain Magi from the east, inquiring, 'Where is the newly born king of the Jews? For we have seen his Star in the east, and have come here to do him homage.'

"Reports of this soon reached the king, and greatly agitated not only him but all the people of Jerusalem.

"So he assembled all the High Priests and Scribes of the people, and anxiously asked them where the Christ was to be born.

"'At Bethlehem in Judaea,' they replied; 'for so it stands written in the words of the Prophet, "And thou, Bethlehem in the land of Judah, by no means the least honorable art thou among princely places in Judah! For from thee shall come a prince–one who shall be the Shepherd of My People Israel."

Matthew 2:1-6
Weymouth New Testament Bible (public domain)